List of products by brand Odis Design Inc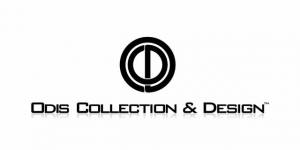 Odis Design is a premier manufacturer of personal vaporizer mods and accessories. Our design facility is located in Toronto, Ontario, where we specialize in developing industry-leading high end vape products. Odis products are unique and one of a kind, ranging from Drip Tips, Atomizers, Mods, Caps, Beauty Rings, and much more. Odis Design creates an ever-expanding lineup of vaping products to meet the growing complexity of our client's needs.
We strive to deliver to the vape community with beautiful, durable and sustainable products. Each Odis Design product is unique and one of a kind, developed with careful attention to detail. We aim to design and create products that are truly timeless.
Our promise to the community is to constantly innovate, and to deliver the finest vape products the industry has to offer.
Our team consists of extremely talented individuals ranging from Creative Designers, Electrical Engineers, Aerospace Engineers and Technicians. We are humbled to meet design or manufacturing challenges head on. Odis Design welcomes collaborations, bringing ideas to life.